"It's not what you are that holds you back, it's what you think you're not"
~Denis Waitley
Does any of this sound like you?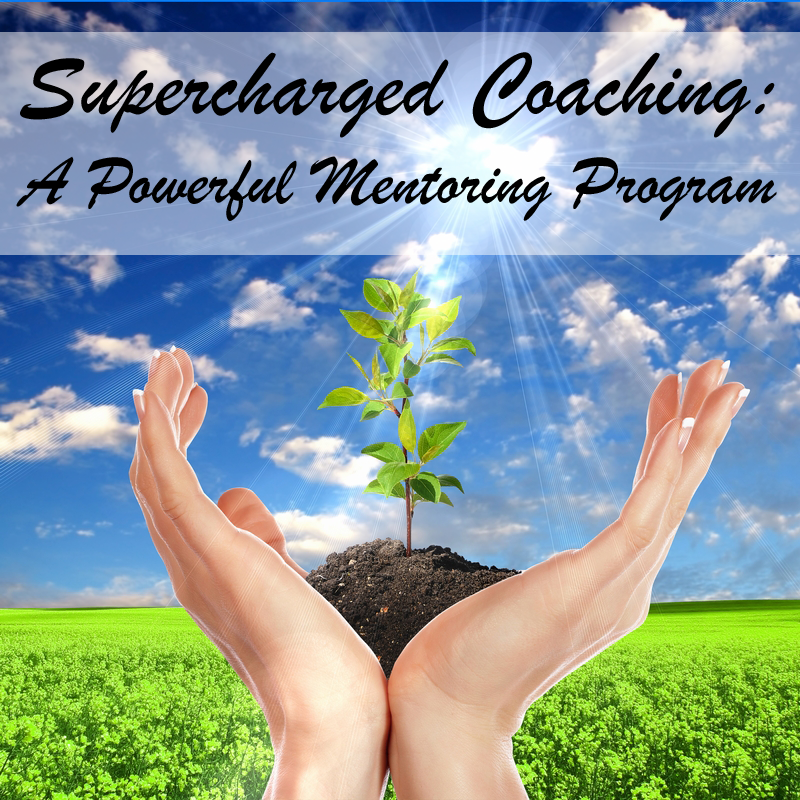 You have big ideas and dreams that never make it to launch.
You feel like something's off with  your coaching but can't put your finger on it.
You worry whether you can actually make a living from coaching.
Your quest to "get it right" is getting in your way.
You're fuzzy on coaching session structure.
You're anxious about not being "ready" or "good enough."
You wonder how others make it seem so easy.
Like more coaches than you might ever imagine, I was both thrilled and terrified when I started out. I knew this was my life's work; the decision to become a coach felt as right and as natural as taking my next breath. But when I first started to actually work with clients, I began to question everything. Worrying about whether or not I was doing it "right" cozied right up to "I know that session could have gone better," which escalated into "maybe I'm not smart enough/skilled enough/talented enough/intuitive enough" and then smashed headlong into "this is sooooo hard" and "there is no way I can make a decent living doing this!" At my lowest point, I actually quit.
Your dream is to make the world a better place, and make a living doing it.
Finally, I made the smartest decision of my career: I hired a coach mentor who helped me hone my skills. From 1:1 coaching to email coaching to listening to and critiquing my private coaching sessions, my mentor gave me the developmental supervision I wanted and needed in order to have a thriving business. Today, I have a coaching practice beyond what I ever could have dreamed, including training new coaches, mentoring coaches of all levels of experience, and having more fun than a toddler tap dancing on bubble wrap.
If my past sounds anything like your present reality, the good news is that I can help you. When you work with me as your personal coach mentor, you'll get:
The confidence and courage to connect with and attract more clients.
An understanding of your unique gifts and how those translate into your most effective coaching tools.
The accountability critical to taking those small but essential steps toward a thriving practice.
The guidance you need to structure your coaching sessions from start to finish – and actually end a session on time without guilt!
Developmental supervision through my listening to you coach and trouble-shooting your sessions – you'll likely learn you're way better than you think!
The opportunity to define for yourself what a good coach is and both create and manifest your own definition of success.
There are two ways you can choose to work together:
5-Month Supercharged Coaching Mentoring
This five-month package includes:
Eight (8) personalized one-hour coaching sessions.
Two (2) thirty-minute coaching critique sessions with transcripts.  If you'd like feedback on your coaching skills and style, I'll give you two thorough 30-minute critiques of your coaching strengths along with specific and concrete steps on how you can improve your skill set.  During our feedback session, you'll get a written transcript so that you can easily follow along with the dialogue between you and your client.
A one-hour Meyers Briggs Type Indictor (MBTI).  This popular and widely respected personality assessment will provide you with a personality type that you will pinpoint your totally unique talents and strengths.  After this assessment, you'll have a crystal clear understanding of what activities energize you and which ones deplete you-and you'll walk away with something invaluable:  a genuine appreciation of what makes you, you.
Weekly email support for quick questions and guidance in between sessions.
Recordings of our sessions so that you can re-listen from a coaching perspective.

Free enrollment in The Coaching Den (a $47/mo value) where you can connect with other coaches, receive expert business guidance, get tech support and much, much more (enrollment is complimentary during the duration of our coaching relationship)

Monthly 15-minute SOS calls, emergency laser coaching calls to be used whenever you need given my availability.
Access to my personal collection of classes and worksheets:

"How Not to Quit Class" – let's face it, we all want to quit every now and then.  This class will help to motivate you and encourage you to persevere when – and if – you hit a wall.
Access to "Roar Like A Lion:  How to Build True Self-Confidence."  A highly charged class taught by me, and master coaches Terry DeMeo and Jessica Steward.
My personal collection of "My Favorite Coaching Questions" – these are my tried and true go-to questions that can turn a shallow session into a deeply transformative one.  These questions are not in your training binder.
"Q&A on Building Confidence" – my personal tips and tricks for building confidence even if yours is in the toilet.
Fee: $799 a Month
Pay just $799 for five months.  By using the 5-Pay Plan, you agree to pay the first payment of $799 with four automatic payments of $799 during the second, third, fourth and fifth month of our coaching relationship.

---
6-Session Coach Mentoring
Six (6) personalized one-hour coaching sessions.
Recordings of our sessions so you can re-listen from a coaching perspective.
Resources and templates from my coaching practice to help you implement faster than you would on your own.
Fee:  $1500

---
"From Self-Doubt to Self-Confident Coach" – Coaching Review
Do you ever panic, freeze or feel stuck with your client(s)?
Do you sometimes feels lost or out of control because you get caught up in your client's story and/or you don't know how to interrupt them?
Are you feeling stale because you keep using the same tools over and over again?
Do you sometimes coach from your Social Self because you're more concerned about proving that you're "good enough" rather than your client?
Could you use some troubleshooting on those challenging clients that resist change or "yeah but" you?
Do you need some outside perspective on your coaching style, techniques or methods?
If you answered YES to any of the questions, I can help! This four-part coaching review includes:
A full written transcript of 4 different coaching sessions with a client or practice client (up to 30 minutes)
A review of each session via phone (includes me listening to you coach, reading your transcript and crafting feedback). Includes a summary of your strengths (you do have some!), areas for improvement, tool selection, coaching around your blind spot(s), and troubleshooting challenging clients
A recording of every session so you can go back and re-listen as often as you like
As an instructor & mentor for coaches, I can help you become a more confident coach. Imagine feeling stronger, more competent, and more motivated. You'll bring a renewed sense of purpose and passion to your coaching as you apply the developmental feedback while helping more clients.
Here's what one client had to say after her Review:
"Jackie is such a good teacher and always pointing out what you do well while giving honest feedback on what you could improve upon. She also has the laser-sharp ability to 'know' a client and I am totally inspired by how much she picks up from the snippets of sessions she hears. Jackie has mastered the skill of delivering her critiques with a sense of lightness, so the 'critique' NEVER feels negative, judgmental or heavy. You just feel safe. And you have the space to ask lots of questions too. It's all about learning and becoming better, with zero judgment. The biggest change I have seen in myself is that I lead my sessions with more confidence in my questions, skills and hunches and that, in turn, has led to more effective sessions for my clients." – M. Bosch Larose
"Jackie's kind but honest and insightful feedback was right on target. She zeroed in on the problems I was having and offered solutions that have worked magic in my sessions! Her answers to my questions have guided me when I was uncertain how to proceed. Jackie's critique highlighted positive aspects of my coaching, which was both encouraging and inspiring. I am definitely a better coach because of this experience." – Theresa Robbins, Master Certified Coach
Fee:  $1250

---
Sound good?  Signing up is easy!
Schedule a complimentary, no-obligation 20-minute consult by clicking here.  Simply choose the Coach Mentoring Consult from the drop down menu.  At the scheduled time, we'll talk about the program and if this is a good fit for you. If you choose to work with me, I'll guide you on how to get started.
What My Coach Clients Say About Me:
"Jackie's coach mentoring helped me gain the confidence I needed after graduating from training. Working with Jackie on a regular basis after training really helped me stay focused on coaching and building my practice. Her guidance and direct feedback on my client calls helped me see were I was stuck. Jackie provided clear steps on how to improve my coaching that connected directly to how I work with my clients. The best part of working with Jackie is her direct supportive coaching – she really listens and her hunches are spot on at opening up hidden beliefs that are holding me back. Her mentoring program is more than coaching – Jackie spends time getting to know you and how you work and then focusing on that in every session to help keep you on track and moving forward towards your coaching goals." – Melisa Sharpe
"Jackie's coach mentoring promises to help you become a more confident coach. When I signed up to work with her I didn't realize just how crucial this was to my practice. After working with her I can say (with confidence) that I coach now from a very different place; one of calm, self-assurance and assertiveness. Jackie taught me how to "put on my leadership shoes" and trust my instincts and myself. For any newbie coach (or any coach who wants to shore up his or her skills) I cannot overstate the impact this mentoring has had on me personally and professionally. Working with Jackie is inspiring, educational, and fun. It is also incredibly collaborative and individual. Jackie works with each coach within his or her own skillset. It is not a cookie cutter program but rather a beautiful synergistic partnership based on what her client brings and needs. I have worked with Jackie in her square one and coaching den classes but this mentoring has truly taken my coaching to a new level." – Mary Ellen Garde
"Jackie's compassionate approach to coach mentoring allowed me to learn and grow in an unbelievably safe environment. Her keen instincts combined with her gentle tenacity, subtly stretched me into a new level of coaching.  Mostly importantly, Jackie has a sassy sense of fun and as she would say, 'that's excellent!"  – Connie Cruthirds, Master Certified Life Coach

"My biggest breakthroughs happen when I'm willing to step up and do what's uncomfortable. It's not comfortable — in fact it's pretty effing vulnerable — to allow someone you respect to listen to you fumble through a coaching session so they can point out the weak parts of your coaching. (Pssst: Jackie will also be giving you feedback on your strengths too!) But I'll tell you, it's the best thing I've ever done for my coaching. Jackie's program is for the coach who is serious about her craft and is ready to turn towards what's uncomfortable in honor of her true work in the world. Becoming an expert requires commitment, effort, and, yes, discomfort. So put your ego away and go for it. If you really want to make an impact in the lives of others with your coaching, this is THE resource for you."  – Amy Pearson, Master Certified Life Coach
"Jackie is thoughtful, insightful, supportive, encouraging, and a brilliant coach and mentor. Her mentoring exceeded my expectations in terms of gaining experience and expertise in the art of coaching. My enthusiasm, knowledge and confidence have skyrocketed!" –  Diane Hirshberg
"The only way to become a better coach is to coach A LOT. Jackie is playful and nurturing and provides a safe space to go completely blank, get stuck in your client's story, lose your way and then–find the confidence to assert your own unique coaching style." – Caroline Walker