dinner and conversation for women who want more of life
Remember when connecting was easy?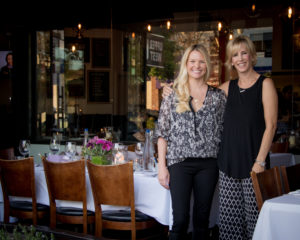 You were friends with the other girls in your Brownie troop, or your class, or your neighborhood. Maybe later, you were friends with the girls who lived in your dorm or sorority, or the women who worked in your office, or the other soccer/baseball/basketball moms.
Maybe you're still in touch with some of those awesome women.
Maybe you moved, changed jobs, have no idea who your kids' friends are let alone their parents—and are wondering where everybody went.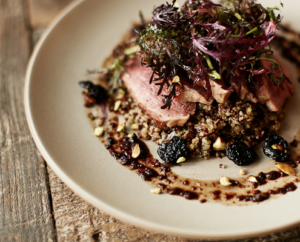 We all crave meaningful connection. We can have fun with superficial chit-chat or cocktail party gossip, but too much is like junk food—it leaves us stuffed but still somehow empty. We want to be nourished. We want to be engaged. We want to be seen, be heard, and be accepted for the strong, intelligent, independent women we've become.
That's why we created I'll Have What She's Having, as a way to bring like-minded women together who have brains in their heads and belly laughs waiting to be released. Who want to talk about something real, who want to make genuine connections to women who get it, who get them, and who aren't willing to settle for conversation about the weather.
Here's what women are saying about I'll Have What She's Having:
"Healthy for the heart & soul, "I'll Have What She's Having" is exactly what I've hungered for.  I left feeling well fed, both body & spirit! "-L. Moore
"As a new mom who works full time outside my home and in a new part of town, I went to the event expecting (hoping) to meet a few women that I could connect with.  I was blown away by the wonderful and beautiful guided journey we collectively took through the night.  In such a short amount of time, I laughed, cried, had an "Oprah ah-ha" moment and left feeling more connected with women I had just met than some friends I'd known for years!"
– H. Wolf
"Kelley & Jackie are the perfect hosts, introducing everyone with warmth and joy… leading us down a road of self discovery, through curiosity, conversation and laughter."  -T. Piper
We'll sit down to real food, farm-to-table deliciousness that tastes fresh, complex and totally delicious—just like us.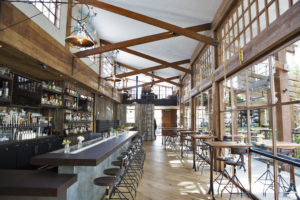 And we'll talk. Really, really talk. About love, about life, about what we want to have happen next and what we're going to do to get there.
Are you hungry for more from your friendships, your passions, yourself, your life?
If so, please, reserve your seat. Dinner—and dynamic connection—is about to be served.

Who Are We?

Jackie Gartman
A Master Certified Life Coach and a self-described eternal optimist, Jackie loves helping her clients blast through the blocks of their limiting beliefs in order to boost personal and professional confidence and to live authentic, electric, and purposeful lives. Jackie brings both grounded calm and a lively sense of humor to her work with women whose dreams have been diluted by "grown-up" responsibilities, and who are craving more passion and meaning in their lives. As part of her work with author and O Magazine contributor Martha Beck, with whom Jackie trained, she also mentors newly minted life coaches and is an integral part of the Martha Beck Inc. training and instructional team. Jackie lives in Los Angeles, California with her hubby John, her pup, aka "Luna the Lunatic," and, intermittently, with her two grown children who have (mostly) flown the coop.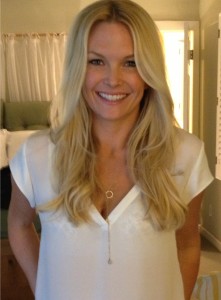 Kelley Wolf
A former caterer and event planner, Kelley is a Martha Beck-trained coach, dedicated to helping her clients find their true selves through story and find the way for them to implement and own their truth in daily life. She knows that there is great joy in helping others find joy—a passion she and her husband, actor Scott Wolf ("Party of Five," "Everwood," "Night Shift")— embody in their work with the Elizabeth Glaser Pediatric AIDS Foundation and their own CHIER foundation, which raises education funds for Sudanese refugees. Kelley says, "It is my mission, my laughter, my life-blood to help people dust off the outer layers of themselves and live in their light. I am also a work in progress, my journey is always with you and together we can live out loud." Kelley lives in Los Angeles, California with Scott and their three children.
---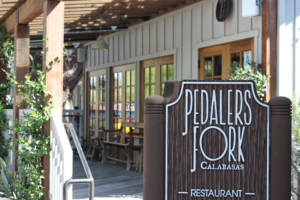 Where:
Peddlars Fork
23504 Calabasas Rd.
Calabasas, CA 91302
Street parking is available.  Valet parking is located in back of the restaurant.
Outside of the LA area?  We can provide hotel recommendations, if needed.
When:
Sunday, June 28, 2015
Wine & appetizers at 6:00 pm
Dinner at 7:00 pm
Connection + conversation until 9:00 pm
How Much?
Get your seat now for $167
Includes libations, appetizers, a gourmet family style meal, dessert and up to 24 new friends!