For Coaches…
Real Talk About Their First Year Coaching –
A Dialogue with Master Coaches Jackie Gartman and Susan Hyatt 
In this free call, we'll:
Bare our souls and tell you about our very worst coaching experiences and how we survived them (from Susan's famous 'Kung Fu Panda" debacle to Jackie being fired)
Discuss how we took our skills from mediocrity to excellence – the investments that really paid off and the ones that were a total bust!
Tell you about our first clients, how we got them and where you can find yours
The biggest mistakes we made and what we would do differently if we could hit the "rewind" button
Share how we stayed motivated and inspired when we were making little or no money
Please sign up below to get your copy of the recording.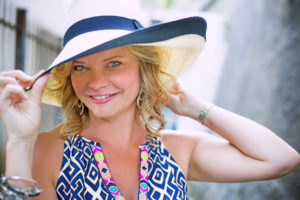 Susan Hyatt is a Master Certified Life Coach whose fierce, fun and fresh approach to personal development has won her thousands of fans on Facebook, glowing praise from icons like Dr. Martha Beck and Maria Shriver, and a sold-out coaching calendar. As a woman who used life coaching principles to lose thirty-five pounds, upgrade her career, and revitalize her marriage, she's a coach who truly walks her talk.
Her motto? "Life is precious. Go make it delicious."