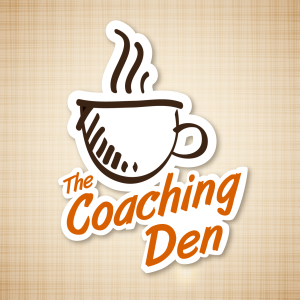 You're a coach! Now what?
You've found your tribe, completed your training, and you're ready to rock!
Or, at least, you want to be. But it likely feels a little overwhelming now that you've cut the umbilical cord and you're on your own.  Are you:
Wondering where to start?
Feeling lost, stuck, or like you're flailing?
Wanting team support, connection, a sense of community?
Wishing you had a go-to coach to have your back, guide you, and answer questions as they come up?
Confused about how to best use your time and resources?
Needing help from experts who can help you bring your practice to life?
Great news!  You can get all this and more!
Introducing the Coaching Den
The Coaching Den is a program specifically designed for coaches who are looking for confidence building, support, coaching, expert guidance, and practical, topic-specific advice on the best way to building a thriving coaching practice.
Here's how it works:
One 75 minute group call per month dedicated to coaching from me and a quick Q&A – get coached, learn coaching by listening, and heck, even model, borrow or outright steal my coaching techniques!
One 75-minute class per month taught by the best expert coaches in the business, each ready to answer your questions
Can't make it live?  No worries!  Both of the monthly calls will be recorded and provided to you within 24 hours.
Learn the real-world baby steps toward building your practice
Have a technology question? Not sure which scheduler or email platform to use? Get your questions answered by an expert – my VA.
Join a super-secret Facebook group for connection to like-minded fellow coaches, guidance, encouragement, support – even free coaching from your peers and access to resources for writing, design, and more!
You get:
Master Coach-level coaching
Invaluable peer support and encouragement
Tech guidance for what platform, software or system to use to set-up your business in the best way for you
Confidence- and practice-building exercises and action steps, including building a mailing list, growing a blog, getting more clients, finding your niche, and effective marketing
A place to trouble-shoot challenging clients, learn how to choose the right tools, and clarification on how to use those tools more effectively
Your outcomes:
Move forward backed by the best business advice on the hottest coaching topics and concerns
Build community with affordable master coaching and a tribe to call your own
Define your best action steps toward building a successful practice
Become the coach you want to be and know that you are making an impact
Know how to get out of your own way and how to course-correct when you get off-track
Peer connections and resources that will last a lifetime
What makes this program different?
Ignore that cliché that says that those who can't do, teach. I've been a master coach with a satisfying, thriving practice of my own for 8 years. I'll be teaching you everything I know—and I'll be bringing you expert and practical advice from expert coaches I know and trust. If you're ready to rock your practice, I'm ready to help get you there.
How much does this cost?
Just $47 a month with no long-term commitment—only 14 days' written notice to cancel! That's, what, a couple of mani-pedis? Now, I know you feel fabulous when your nails look good. Just imagine how much better it will feel when those pretty digits of yours are busy calling grateful, paying clients and making a difference in their lives, in the world, and in your bank account!
Jackie, I want to personally let you know how much the Den has done for me. My coaching business coaching has really evolved just in the past couple months and I really owe it to you and the Den. I couldn't ask for a better group of people to work with and support me in my journey. –Tasha Hazelton
Sign Up Now
Spaces are limited so that I can give each and every participant as much personal guidance as possible. So get in on this goodness while you still can! Just sign up here.
$47 Monthly

Upcoming Guest Instructors:
Mary Ellen Garde and Diana Murphy (December 2017) – "Christmas with Joy"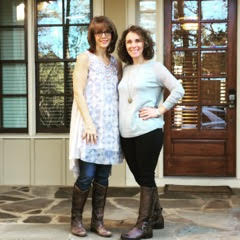 Mary Ellen Garde is a certified Martha Beck life coach practicing what she calls joy and gratitude coaching; a discipline that fuses inquiry, intuition, intention setting, meditation and gratitude journaling.
Diana Murphy is a certified Weight Loss/Life Coach from The Life Coach School with Brooke Castillo. She is also a BARE Method Certified Coach with Susan Hyatt. Diana serves top performers, type A men and women who want to either lose weight for good or just feel better in their lives (manage stress, eat better etc) She has 2 programs: a VIP Weight Loss Series & Leverage Your Wellness for Top Performance.
Diana and Mary Ellen created the Christmas with Joy workshop in 2015. The idea was born from the lament of a Fall Workshop attendee who said- I HATE Christmas! We realized that there were so many women living in a hell of their own making when it comes to the Holidays and set out to help them find the clarity they needed to create a season of fun, calm and yes, joy!
---
Lacey Sites (January 2018) – "Captivating Content"
Creating content with ease to bring in clients & cash.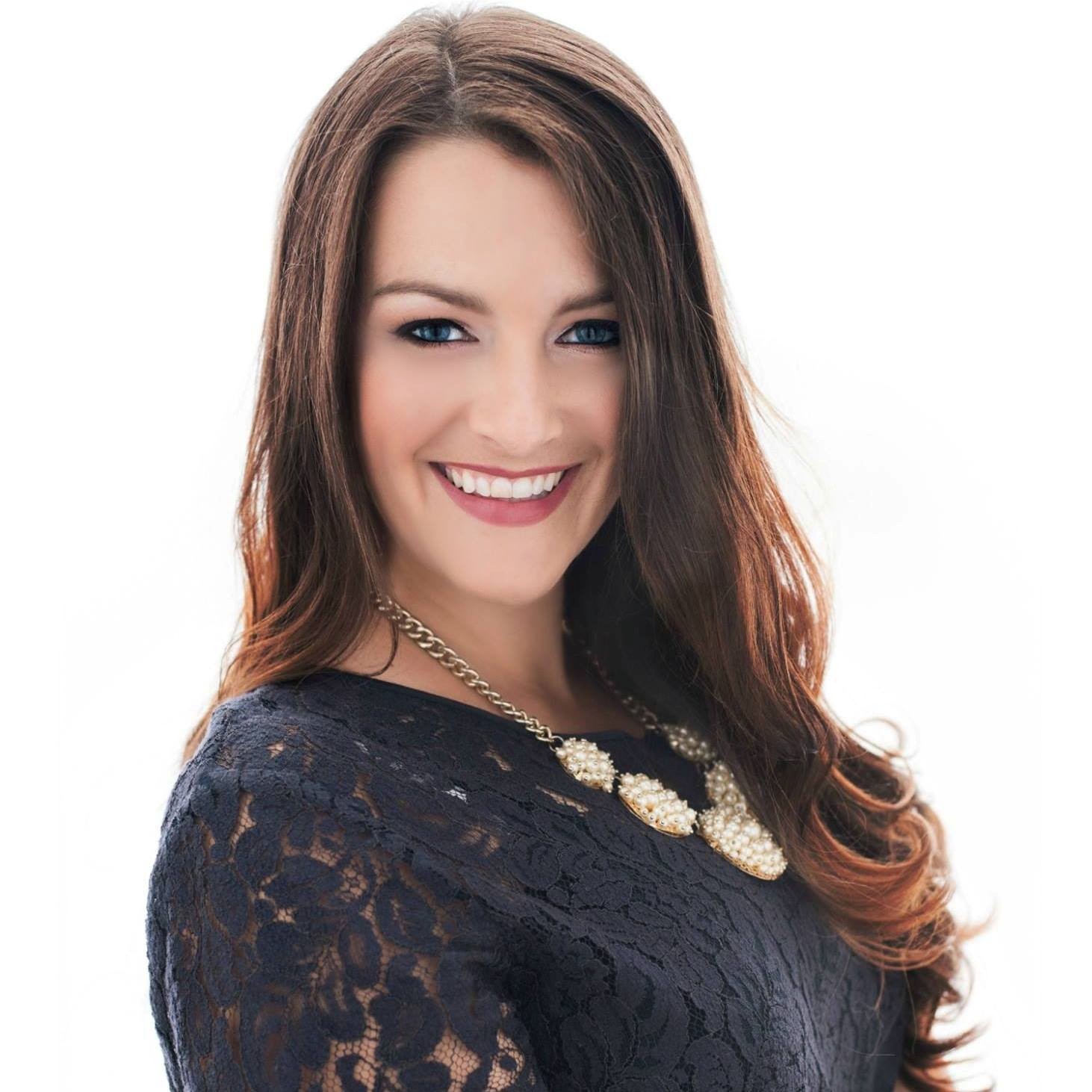 Lacey Sites is a business mentor and success coach for high-performing women entrepreneurs. She's also the proud owner of two successful online businesses, and the co-host of the Happy Thoughts Show.
---
Jackie Gartman (February 2018) – "Deepening Your Experience with The Work"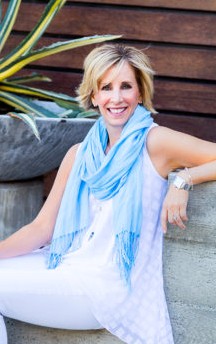 Jackie Gartman I'm a seasoned life coach (cracking negative mental patterns is my bread & butter) and I'll serve up the truth from a place of love, humor, honesty and compassion. With consistent coaching & personal dedication, my clients experience transformative results that flow from their inner landscapes into their physical bodies, careers and relationships.
---
Mary Vernal (March 2018) – "What's Weight Got to Do With It?"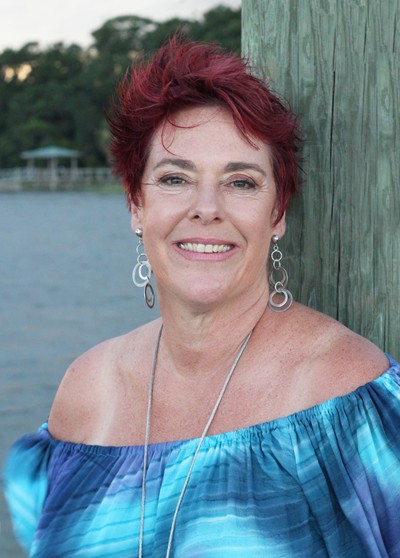 Mary Vernal It is my belief that our bodies are on our side and always telling us the truth and that Divine Wisdom is available to all of us.
It is my mission to help women understand their own body's language, learn to love the body they have right now and introduce them to a deeper connection with their Divine Team.
I'm certified in the life coaching methods of Martha Beck and Susan Hyatt's BARE™ program, a Certified Angelspeake Facilitator, an Energy Worker and a mother of two amazing teenagers (yes, I really think teenagers are amazing). I have years of experience and discipline working thru various emotions and energy levels (you know, crap).
I work together with my clients to discover what is or is not working for them and identify those much-needed changes to make their life one that they embrace and are excited to wake up to each and every day. Life's too short to live a half-assed one.
---
Past Guest Instructors:
Mary McEvilly – "Tips and Tools for Measurable SUCCESS from the Study of Positive Psychology"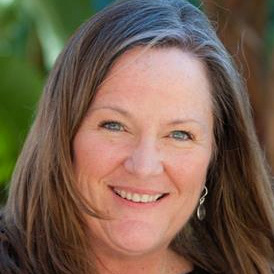 Mary McEvilly is a Master Certified Life and Executive Coach who leveraged 25+ years in business to create a company that helps business owners, CEO's and managers to effectively hire, retain and develop top performers in their respective industries.
Learn what Harvard and Penn State University scientists have discovered about Happiness and its effect on your BUSINESS life as well as your PERSONAL life. Learn specific tools that will allow you to take control of your own destiny, maximize your productivity and enhance your creativity!
---
Wendy Kranz – "The Creative Business Plan: How to REALLY be Successful"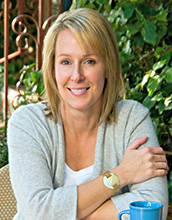 Wendy Kranz is a Master Certified Life Coach, surfer, pilot, yogi, entrepreneur, adventurer + former worrywart. She founded Damn Thirsty Coaching because she loves working with people who are damn thirsty for a different life. Her specialty is helping people to create meaningful and lasting change.
If you have a lot of ideas but not a lot of traction, there are creative solutions! If you're low on ideas, creativity tools can help! In this class, Wendy will share the creative process she uses to dream, scheme and achieve her business goals. A business plan fueled by your creativity is a business plan fueled for your success!
---
Lin Eleoff – "Unleash Your Niche"
The direct path to more clients, more cash, and more freedom.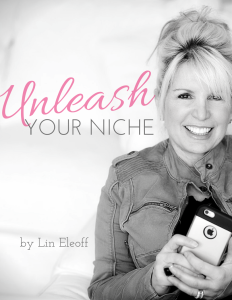 Lin Eleoff is a Master Certified Martha Beck coach, entrepreneur, lawyer, and author of "Unleash Your Niche", a formula designed to take your business from Zero to 60K.  Think you've got a niche?
---
Jill Farmer – "How to Get More Meaningful Work Done in Less Time"
Jill Farmer is the author of "There's Not Enough Time…and Other Lies We Tell Ourselves" which debuted as a top-10 bestseller in the Time Management Category on Amazon.
In 2015, The Washington Post named Jill to it's 21-Day Time Hack team as one of the top time experts in the country.  Jill travels the U.S. delivering keynotes and teaching her acclaimed program "Reclaim Your Time" for some of the top corporations and organizations in the world.  Jill also coaches professionals and entrepreneurs who are ready to step off the hamster wheel and into a more meaningful life.
---
Emily Kristofferson – "5 Keys to Stress Free List Building"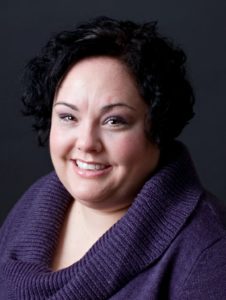 Emily Kristofferson is an Online Business Strategist who helps mission-driven entrepreneurs make their ideas a reality.  After years behind successful online businesses, she's seen what works, what doesn't, and most importantly: why.  Emily will show you how to say goodbye to overwhelm and underearning by teaching the steps, sequences, and systems to make a profitable coaching business run smoothly.
---
Maggie McReynolds – "Use Your Words:  Put Your Blog to Work for You"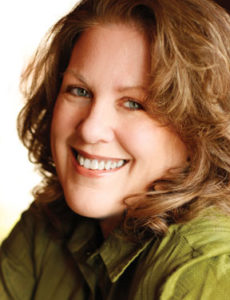 Maggie McReynoldsis an award-winning writer and Certified Life Coach through her company, Lifeworks Coaching. Through her Ready to Ripen group work with women in transition and her 1:1 work with clients from all backgrounds, Maggie seeks to help others identify, create and live the truest and most joyful expression of themselves. Maggie is also is a speaker at and leader of workshops and retreats on subjects of intuitive midlife transitions, joyful creativity, and life purpose.
---
Jordana Jaffe – "How to Grow a Super Engaged Facebook Group"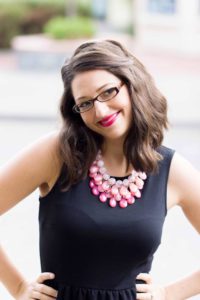 Jordana Jaffe teaches women entrepreneurs who are introverts or homebodies how to create their own super engaged FB group so that they can grow their own online community and get clients without spending money, and while staying at home in their cozy PJs. As a fellow introvert and homebody, Jordana totally understands how people can feel angsty and uncomfortable when it comes to offline networking and making small talk.
Once she found a solution and an alternative, she felt inspired to teach everyone else who were interested how to do the same thing.
---
Mindy Crary – "Purpose-Driven Pricing"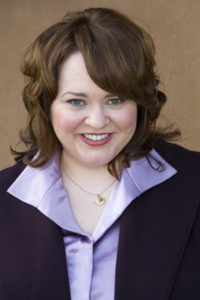 Mindy Crary, MBA, CFP® is a personal finance expert and founder of Creative Money, a resource for individuals and entrepreneurs to help them gain clarity and confidence around their financial picture without relying on a spreadsheet.
Mindy hold a Masters in Business Administration in addition to building and selling two businesses before founding Creative Money.  She consults, trains, and speaks on a variety of topics to other planners and broker-dealers including sales and marketing, process improvement, systems analysis, and leadership development.  Mindy has helped startups figure out their core offerings, business models, and how they are going to get people in their doors; virtually or otherwise.
---
Wendy Yost – "Practical Spirituality in Business: Using ALL the Tools at Your Disposal to Create Magic for You and Your Clients"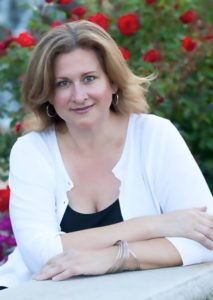 Wendy L. Yost is a University Professor, Writer, Speaker and Coach, who bridges the spiritual and practical to help people reconfigure their lives and their businesses so more of their time, energy and attention is available for what they love most.
Wendy teaches university classes in Leadership, Marketing, Entrepreneurialism, and Event Planning and leads monthly events in Los Angeles every New Moon and Full Moon, blending best practices from business, education and spirituality to help participants hone their ability to receive and release, providing new ways each month to "Let it In" and "Let it Go".  She is also a Featured Author for SimpleReminders.com where she uses storytelling to impart coaching principles and distinctions to the community's three million subscribers.
---
Angela Hoover – "Serious Silliness: How using HUMOR can set you apart from other life coaches. (And most humans.)"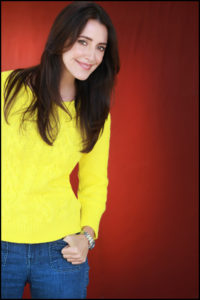 Angela Hoover is a comedian/impressionist and comedy coach. Angela was a semi-finalist on America's Got Talent on Season 8, where Howie Mandel was quoted as saying, "You are the best impressionist working today." She is the host of NBC Universal's Mom's Movie Minute on Fandango.com, a series regular on TLC's WhatSheSaid, and has her own YouTube sketch comedy show. When not traveling doing comedic transformational speaking, she helps other speakers (her new PASSION) get comfy on stage by using humor, heart and humility.
---
Sheila Whittington – "Stop Comparing Yourself! How To Create A "Values" Based Coaching Business that Works for You!"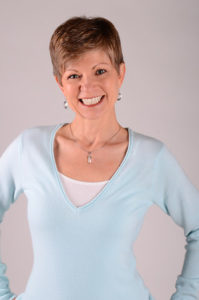 Sheila Whittington is a master coach and certified relationship coach AND a busy mother and wife. Sheila helps her clients find clarity and direction; teaching them how to let go of expectations from the outside world and how to trust and give themselves permission to want-what-they-want and live life based on what they truly value and desire. In an authentic live-it-to-give-it manner, her 9-year coaching journey has happily and successfully evolved by doing just that. Sheila will share her insights, tips and tools to help you create a business based on what you value and truly desire.
---
Margie Beiswanger – "Using Your Gifts to Create a Signature Program Your Clients Will Love"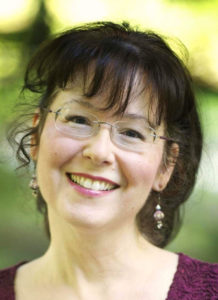 Margie Beiswanger delights in showing experienced coaches and other transformative entrepreneurs how to translate their unique gifts and expertise into signature programs so that they can reach more of their ideal clients, leverage their time, expand their business, and earn a good living.
Margie is a certified Martha Beck Life Coach and worked with Indiana University for 26 years in research, teaching, and administration. She brings together her vast academic experience and her coaching skills to lead training and development workshops around the country, in addition to mentoring her clients individually and in groups.
---
Kris Plachy – "I Just Want to Coach Clients, I Didn't Want to Run a Business!"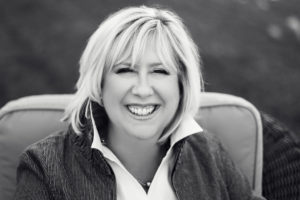 Kris Plachy leads Leadership Coach, LLC, a boutique coaching and leadership development group committed to upleveling the coaching skills and conversations leaders have with their teams. Areas of expertise include performance management, accountability practices, and dealing with difficult employees, people, conversations and situations. She has been a working leader-coach for over 20 years and leading her business since 2012.
Kris will chat about the common challenges and roadblocks new (and tenured) coaches experience as part of leading a practice, including how to set up a consistent, business practice, avoid treating your business like a hobby, why people wait to be successful before they launch, how to work with difficult clients, and how to work with your most difficult client (your mind).
---
Beverly Belling – "How to Use Your Intuition and Energy to Create Uniquely Powerful Coaching Sessions"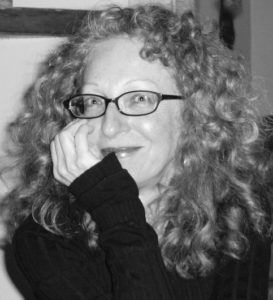 Beverly Belling is a Professional Intuitive, Mentor, and Teacher of the Intuitive Arts who thrives on reuniting people with their intuitive abilities. She has over 25 years experience in reading energy signatures, mediumship, and offering intuitive guidance for a wide variety of situations including career, creative arts, relationships, and intuitive development. Certifications in Life & Creativity Coaching as well as many years in the corporate world add a broad yet practical foundation to her craft. Highly sensitive and creative since birth, Beverly developed her intuitive skills over time with conscious attention and practice.
---
Ruth Davis – "Organize Your Mac"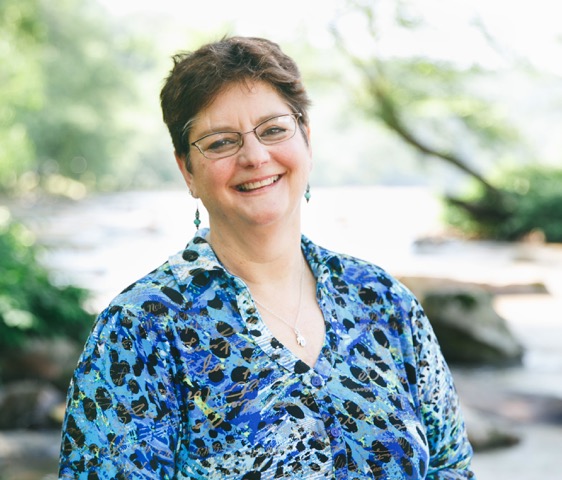 Ruth Davis began working with Apple computers as a salesperson at a Phoenix-based computer store in 1985. She founded Mac2School in May of 1986 because customers at the store kept asking for training, and no one in town was providing the service. Since then, Ruth has helped thousands of people learn how to use and love their Macs, iPhones and iPads.
In August, 2012, Ruth began living full-time in her motorhome. She works with Mac clients all over the world through the wonders of online technology, and offers online courses that are accessible to people with all levels of experience.
---
Terry DeMeo – "The Art of the Metaphor"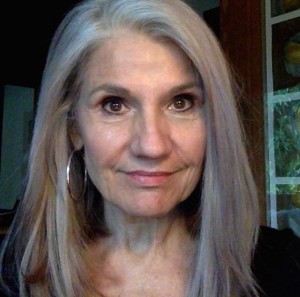 Terry DeMeo is a Master Certified Life Coach, who spends her days swimming in the metaphorical deep end with her clients. Her clients are smart, competent people who want to live to their fullest potential, but find that they need some assistance. She guides them to find what they really want and how to deal with whatever is getting in the way. A former trial lawyer and law professor, she has extensive experience in guiding clients through all kinds of challenging and crisis situations, whether they are real or feared. "Big disappointments and brick walls are often the catalysts which spur deep and lasting change in our lives," says Terry.
In this class, Master Coach Terry DeMeo will discuss her special tools, tips, and techniques for working with clients using metaphors to access places that other tools just can't seem to reach. Metaphors allow clients to unearth their own solutions in a unique, creative, and fun atmosphere.
---
Ariane Trelaun – "The Mental Game of Pricing"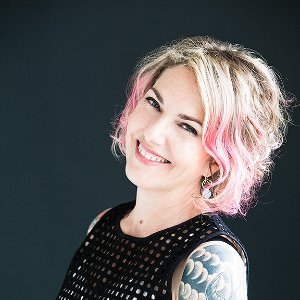 Ariane Trelaun is the founder and CEO of Do Your Thing, which provides numbers-based coaching to entrepreneurs ready to next-level their businesses. She specializes in training small business owners, especially coaches and creatives, to read and understand their financials, so they can use them to drive to greater success. Through her 1:1 coaching offering, Pricing Ninja, she helps business owners re-engineer their business models and prices to line up the value of their offerings with the price to the customer. And make more money. Ariane also co-hosts, with Rachel Rodgers, the weekly podcast, Your Business Is Your Life.
Pricing brings up issues, uncomfortable issues, like no other single thing in our businesses. That discomfort tends to make us doubt, hedge, play small — in short, under-charge for the value that we're putting out into the world. Even before we get to the math, there's a whole Mental Game of Pricing we need to tackle. What you're selling is GOLD. Get paid for it.
---
Carolyn Foerster – "How To Expand Your Business Using Social Media Wisely"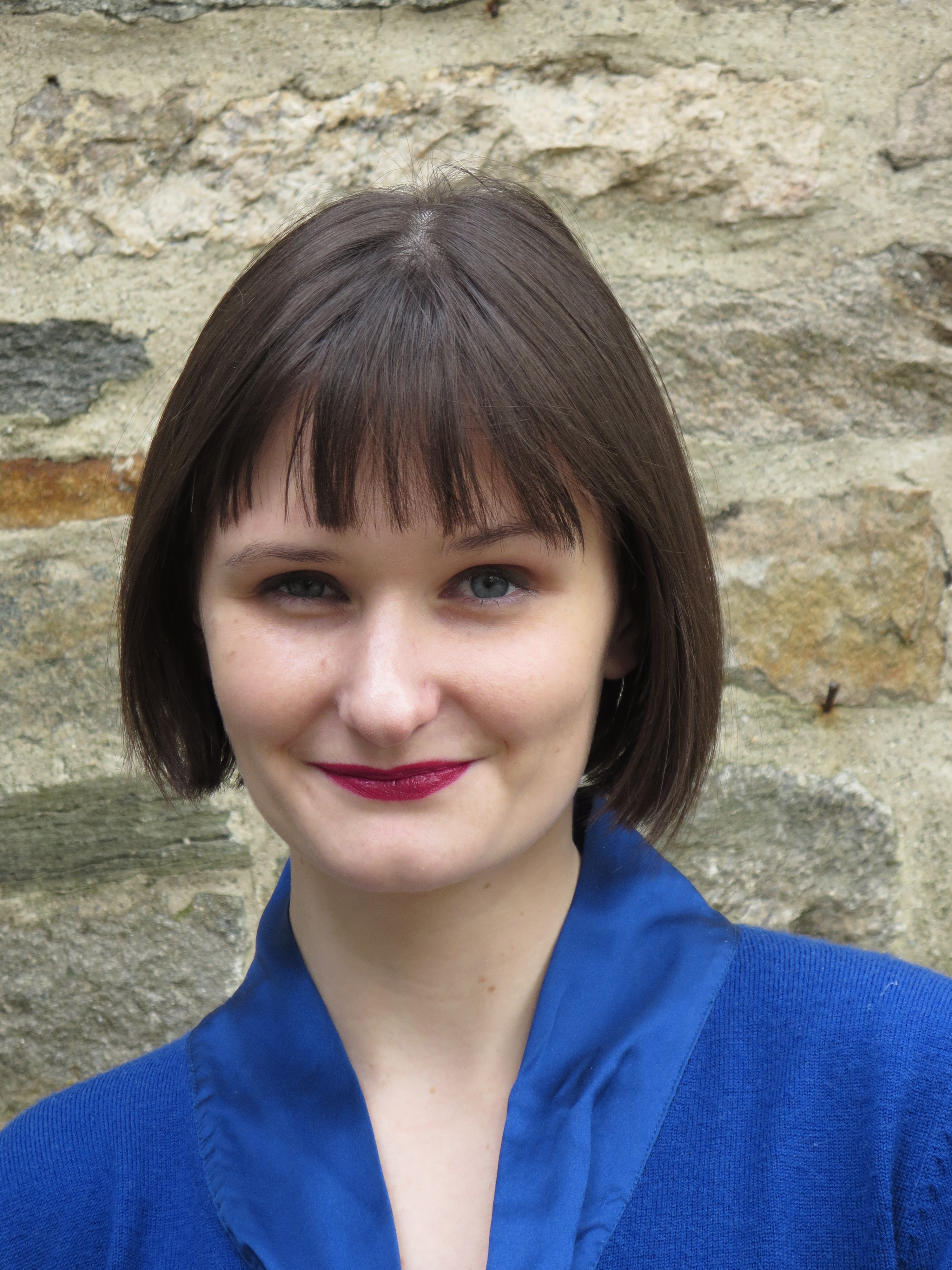 Carolyn Foerster is a Social Media Coach and Virtual Editor living in Darien, Connecticut. She believes that everyone has a story to share, and devotes her energy to helping people share those stories in the best possible way using a multi-platform approach to social media. Carolyn reads too much, writes too much, and watches too much baseball.
Social media can be a great way to grow your business, but an unfocused or half-hearted approach can do more harm than good. In this class, learn how to use a multi-platform strategy to redefine your online presence, attract a wider audience, and have fun while you're at it!
---
Betsy Rapoport – "How to Pitch Your Writing to Magazines and Blogs"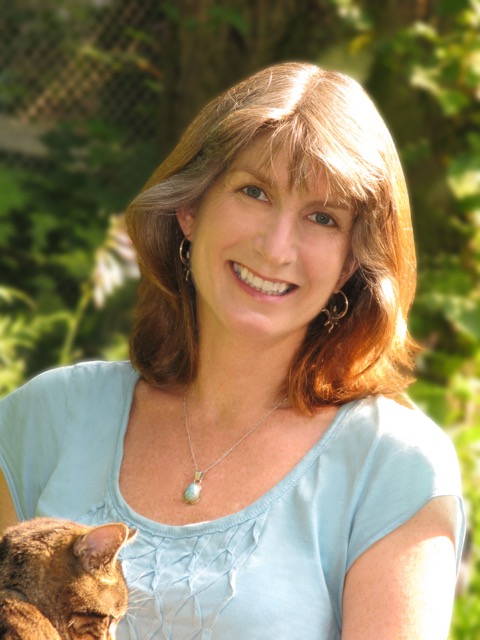 Betsy Rapoport is a writer, editor, and ghostwriter as well as a certified Martha Beck Master Life Coach. Formerly an executive editor at Random House, she has worked with authors such as Martha Beck, Candice Bergen, Carrie Fisher, President Jimmy Carter, and numerous other bestsellers. Her essays and articles have appeared in the New York Times Magazine, Good Housekeeping, Salon, Sky Magazine, and more.
Getting published in magazines, newspapers, and blogs is a terrific way to spread your message, build your platform, and cultivate your readership and craft. Betsy will explain how to research your venues and craft an effective pitch that will get your work noticed.
---
Carol Cheswick – "Coaching and Your Kolbe Style"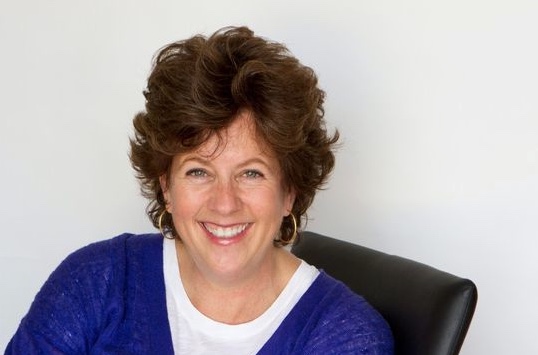 Carol Cheswick is a certified Martha Beck Life Coach and certified Kolbe Consultant. She has used the combination of her MBI and Kolbe Certifications to help innumerable individuals understand their unique strengths and has worked with many organizations to help them better utilize the talents of their staff.
During her class, you'll learn how your Kolbe profile affects your coaching style and your coaching practice. Work to identify and embrace your individual strengths and see how they might affect you and your clients. My goal is to help you build a practice that that works best for you.
---
Jessica Steward and Jen Trulson – "Making it Through the Dark: A Winter Solstice Reflection"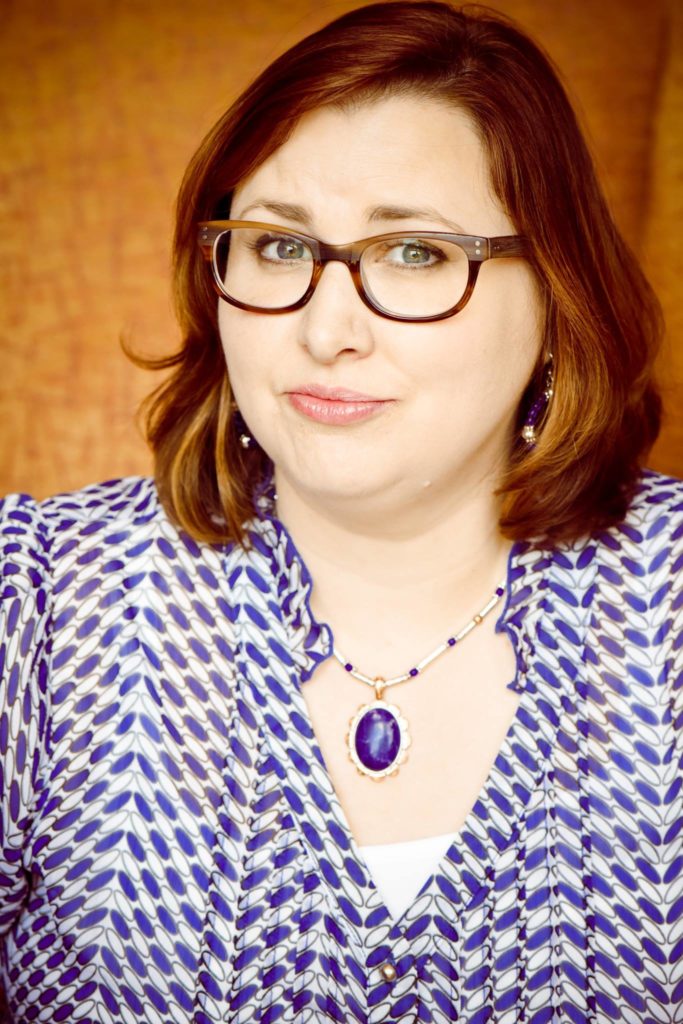 Rev. Jessica Steward is an Interfaith Chaplain, Mind-Body Master Coach, and Chief Mischief Maker at Martha Beck, Inc. Her ministry ​includes helping healers, authors, and artists get their life's work out in the world in order for them to leave a legacy of which they are proud. Jessica ​also works with men in jail ​to teach them ​emotional literacy—helping them to regain dignity and recognize their inherent worth and goodness​—in order to free them from their figurative prisons while incarcerated​.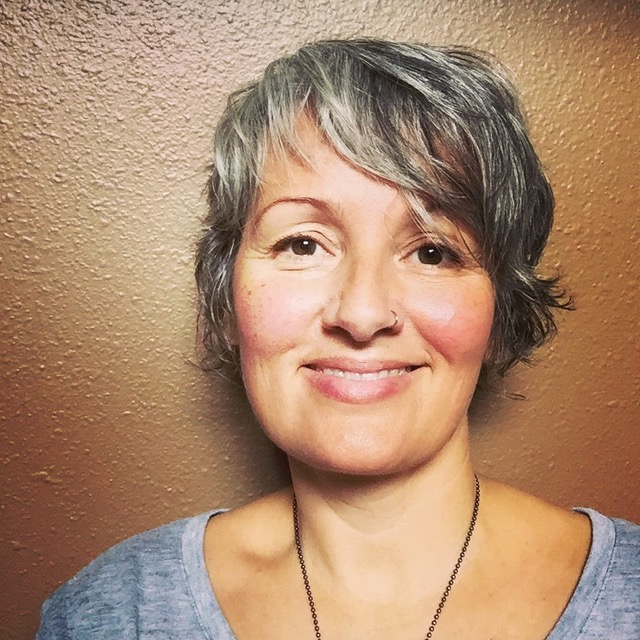 Jen Trulson is a soul mama, sister, and lover walking with those navigating loss, life, and love. She invites women to slow down and live a more simple and sacred life. Her gift is helping women come home to themselves and become intimate with their body, mind, soul and spirit. She's a Mind-Body Master Coach and Earth Medicine Practitioner living in the Seattle area with her man, their 3 crazy kids, and two rescue dogs Maggie & Pooch.
During their class, partake in a ritual of celebrating and releasing to help you make it through the dark and to help you bless and welcome a new time. It is the perfect time for letting go of everything you don't want to take forward into the coming year as a coach and entrepreneur, in order to prepare fertile ground for new ideas to sprout come spring.
---
CrisMarie Campbell – "Break Through Your Action Blocks"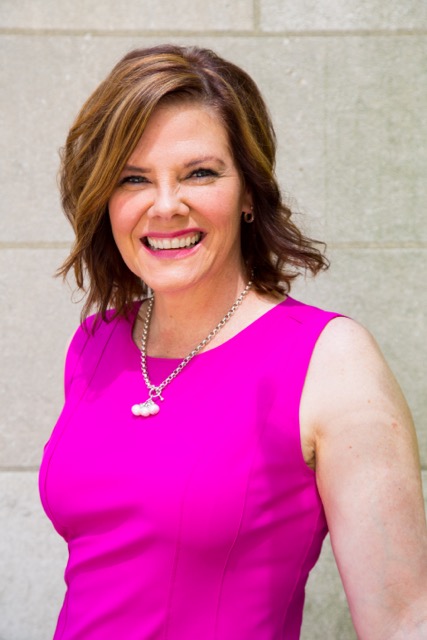 CrisMarie Campbell helps women struggling with difficult relationships create the connection they crave. She is a Certified Master Coach, Mind Body Coach, Leader at The Haven and a forthcoming co-author The Beauty of Conflict – Harnessing Your Team's Competitive Advantage.
As an Olympic rower she learned firsthand the importance of quality relationships in creating a winning team. CrisMarie believes everything is about relationship – relationship to yourself, your body, your soul, your partner, your clients and your business. An area of of expertise for CrisMarie is using the mind-body connection to turn around your relationship to what stops you from moving forward on what you want most.
On this call she will help you break through your action blocks so you will take inspired and empowered action towards your goals in your business and in your life!
---
Renee Sievert – "Empathy and Engagement in Coaching – The Daring Way™"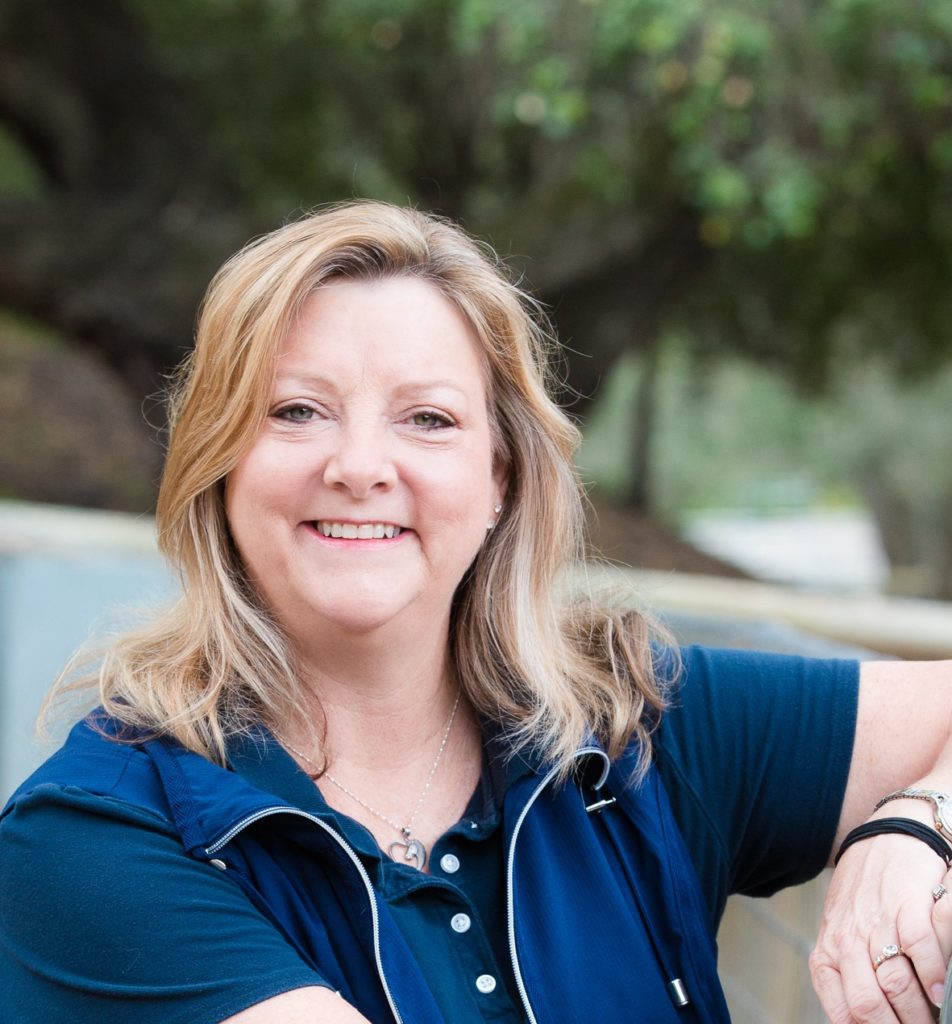 Renee Sievert is a Master Coach who loves to help others live and coach authentically and in alignment with their values. In this class, Renee will review and explore exercises from Dr. Brene´ Brown's curriculum, The Daring Way™. In this class, you will discover the relationship between vulnerability and courage, the types of armor that may keep you from living wholeheartedly (and coaching bravely) and the shields that go up when shame is triggered.  Explore the difference between empathy, sympathy, and identifying with the client – and what to do to get back to empathy when you are in a blind spot and/or identifying with the client. This class offers a parallel process for you to be brave, explore your own triggers and what's holding you back, invite empathy and self-compassion, and at the same time learn concepts, strategies, and tools to enhance trust, engagement and deepen your work with your clients.
---
Laura Wagner – "The Little List That Could"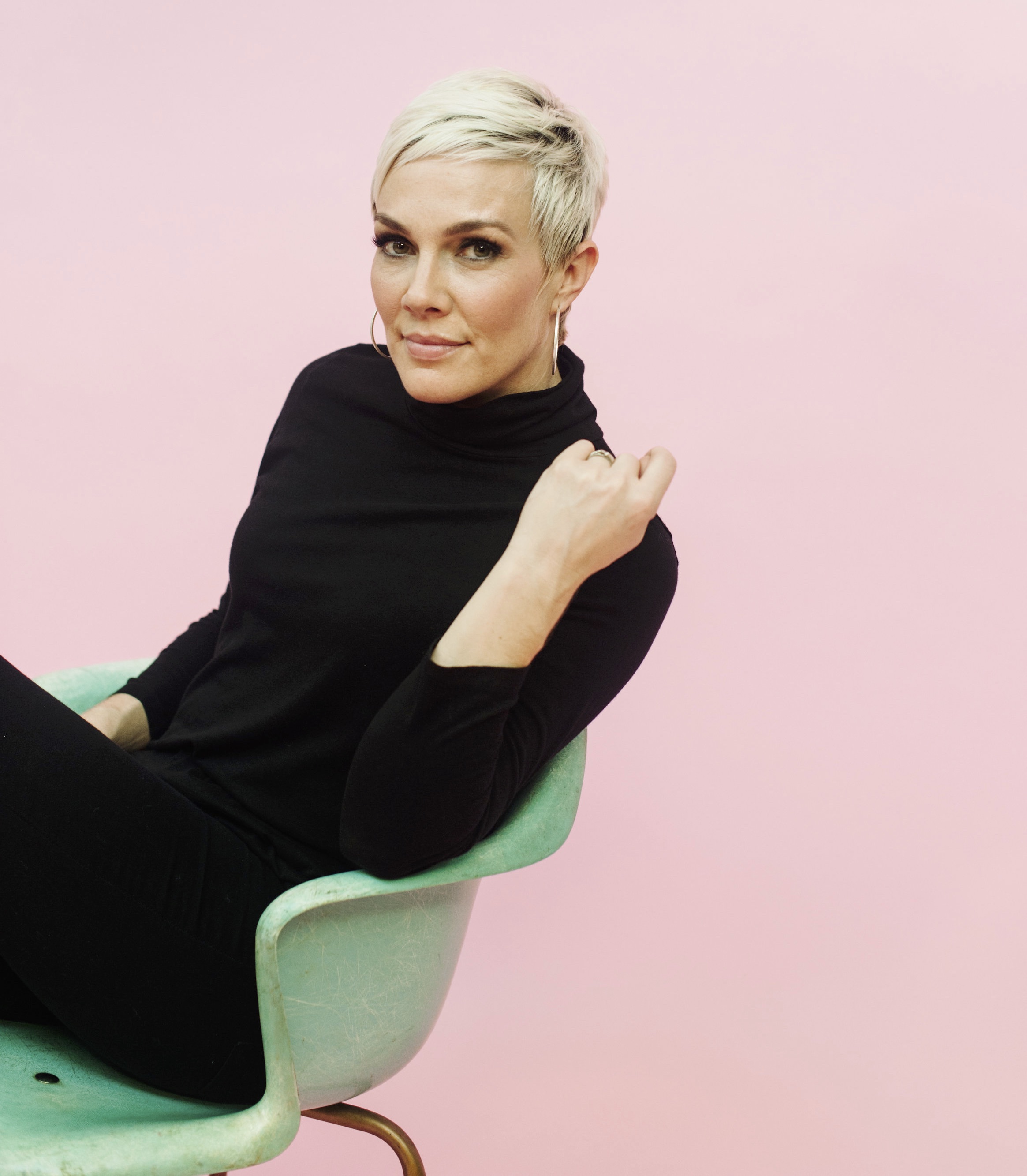 Laura Wagner is a life coach, writer and speaker who has worked in counseling and personal development for over 10 years. In her life coaching practice, she brings the unique combination of her experience as a licensed therapist (LMFT), certified life coach and fitness professional to educate, empower and inspire her clients.
In her class, she'll share how her connection with her list of less than 500 subscribers helped her quadruple my income in last year. Laura will share the practices, ideas and actions she takes when engaging with her small but mighty list of followers who truly connect with her and entrust her (with their time and their dollars) to help them transform their lives.
---
Indrani Goradia – "Boundaries: Keep Self Compassion and Self Respect Strong and Intact"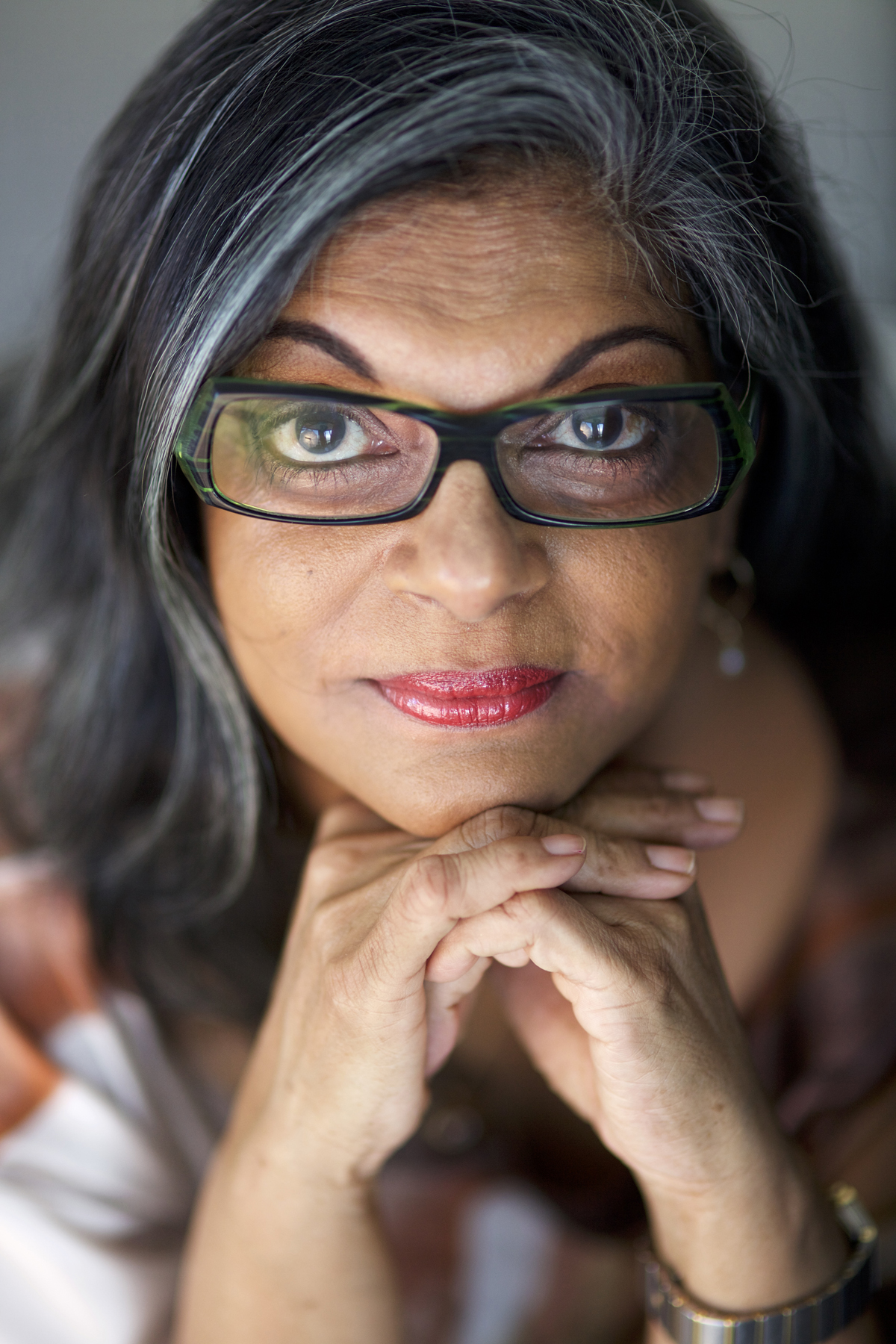 Indrani Goradia is a philanthropist and advocate for women's health and empowerment. She is the founder of Indrani's Light Foundation, a nonprofit foundation dedicated to ending gender based violence and empowering women around the world with the tools to live healthy and meaningful lives.
According to Brené Brown, "A boundary is what's ok and what's not ok." In her class, Indrani will gather to discuss what boundaries work and which ones don't work. We will have fun telling stories and she'll have some easy boundary setting tips to share.
---
Sarah Yost – "Create Clients by Coaching Them"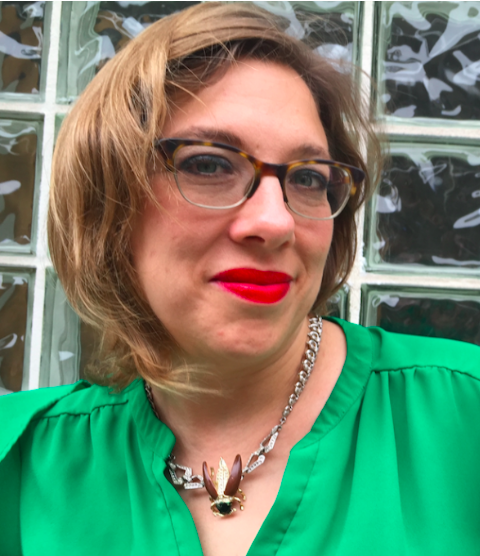 Sarah Yost is a Master Life and Sex Coach who helps women create killer sex lives and even better relationships.
Even if you don't have your sales funnel humming, you can create paying, engaged clients. She will show you how to build a lucrative practice, one relationship at a time. Learn how to build your business with integrity, love and service doing what you do best–coaching people.
---
Lisa Honold – "How to Create a Group Coaching Program that Attracts YOUR Ideal Clients"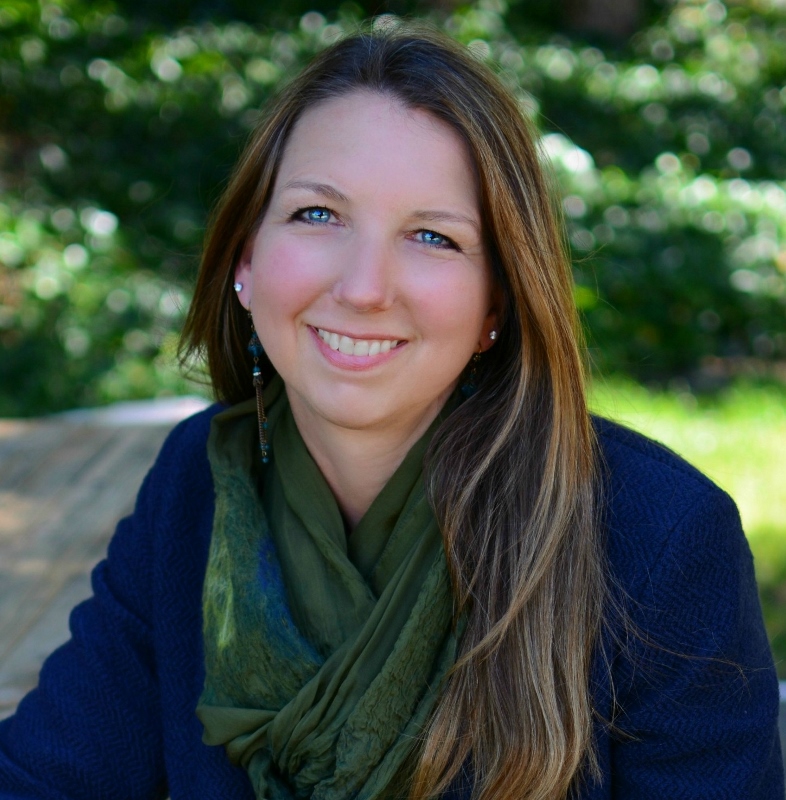 Lisa Honold helps small business owners, entrepreneurs and coaches create extraordinary lives, professionally and personally. She excels at leading small mastermind groups dedicated to celebrating success, starting with dreams and intentions and building them into inspired actions through personal growth and business strategy.
Lisa is founder of Celebrate You, a global movement to celebrate every human being's intentions, dreams and successes. Celebrate You groups meet regularly to support intentional living and growth. She is a certified Martha Beck Life Coach, a Positive Discipline parenting coach, a recovering CPA who will always love a good spreadsheet and, together with her husband, a serial entrepreneur in the Seattle area.
In this class, Lisa will share how coaches can easily create group coaching programs unique to them to showcase their expertise, increase business and attract their ideal clients.
---
Sheri Bilderback – "How to Deepen Your Intuition as a Coach"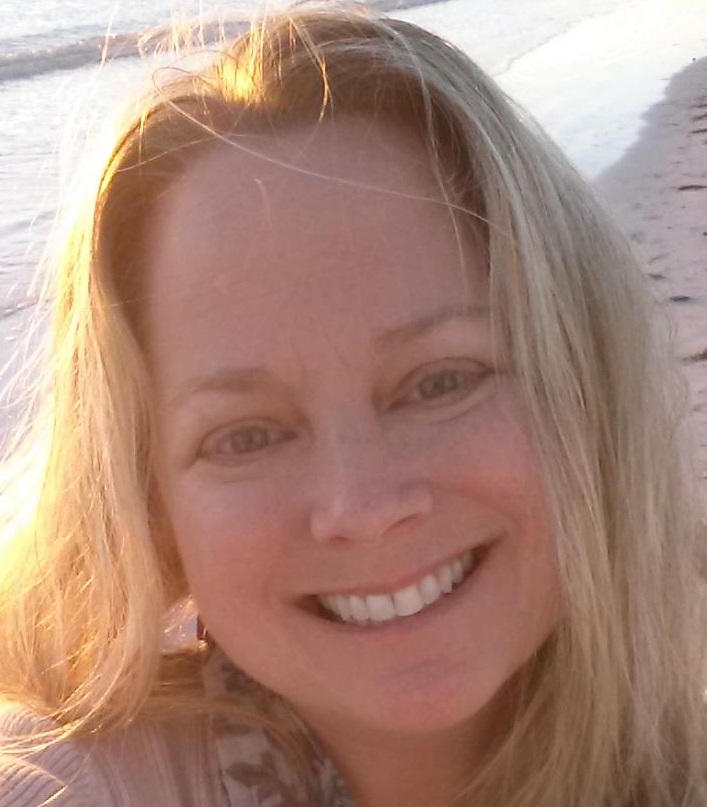 Sheri Bilderback is a Certified Martha Beck Life Coach, intuitive, shaman, energy healer, medium and public policy advocate. She helps her clients dream their life through sessions and classes. Sheri uses her intuitive skills to help her clients tap into their own intuition, reclaim their power and navigate major life transformations. She co-leads a grief circle for her nonprofit and provides intuitive/spiritual counseling.
Empower your coaching practice by deepening your understanding of the different types of intuitive abilities and how it can benefit your coaching practice. Particularly important if you are an empath (think "feeling" others).
---
Maggie Reyes – "Relationship Coaching 101"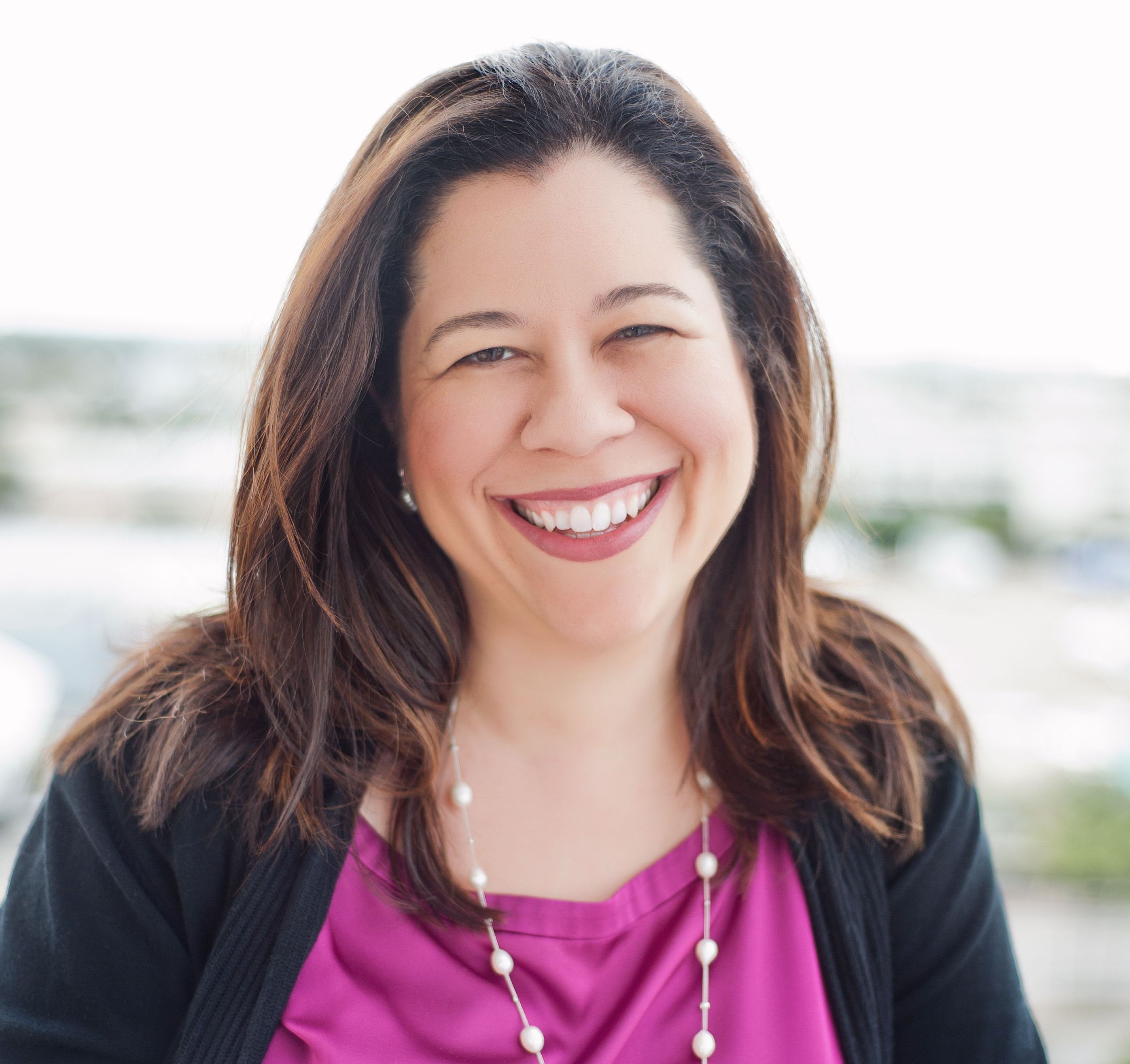 Maggie Reyes is a Life Coach, Writer and the founder of ModernMarried.com. Her romantic-yet-practical approach to wedded bliss has been featured in several publications including Brides, Martha Stewart Weddings, Redbook and the syndicated radio show, Daybreak USA. Her most popular article, The 7 Habits of Highly Happy Marriages, has been read and shared over 200,000 times. Inspired by her work as a Recruitment Consultant in the field of luxury hospitality, she wrote The Love Upgrade, 7 Steps to a 5 Star Marriage, a short guide that shows you how to apply the principles of luxury hospitality to your relationship. So you can take the love you have and make it the love you want through a series of incremental upgrades.
During her class, Maggie will teach you why Good Will is the most important thing to cultivate in marriage and how to use the Relationship Vision Discovery Tool.
---
Nicole Croizier – "How to Connect Who You Are to a Marketing Strategy You Love"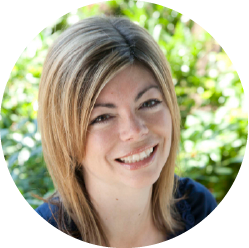 Nicole Croizier is a Master Certified Duct Tape Marketing Consultant, Endorsed Soul's Calling Coach, Certified Equus Coach, Martha Beck trained Life Coach, and author of Do Leadership: A Step by Step Guide to "Doing" Thought Leadership for Solopreneurs & Small Business Owners. She spent more than 15 years in the corporate marketing world before partnering with the world's leading small business marketing brand and launching and running her own successful marketing consulting business, Corner Your Market. Today, she combines her expertise in marketing & business with life coaching to help passionate solopreneurs connect who they are to businesses & marketing systems they love.
Are you ready to start marketing your new life coaching business, but aren't sure where to start? You'll learn how to create a super-simple marketing strategy that will feel fun and easy to use because it's completely customized to who you are & how you work best (and includes heavy doses of your unique marketing genius).
---
Here's what people are saying!
"If any of my coaching buddies missed the call and want to hear about this- message me. Y'all know I can't keep a good thing to myself.  I'm so excited to be a part of  Jackie Gartman's new program The Coaching Den! What an amazing opportunity to learn and be mentored by the best!… this is going to be some good stuff, with Jackie's patented brand of laser focused "I'm not gonna let you fondle that b.s. story" coaching PLUS guest speakers each month… what's not to love?"  -Mary Ellen Garde
*There will be no refunds for The Coaching Den.  If you wish to cancel at anytime, no problem – just email info@jackiegartman.com 14 days in advance to stop your subscription.