Everyone's got a discarded dream. Be honest. What's YOURS?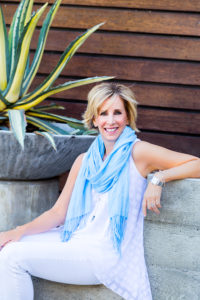 If you're a self-help junkie (raise your hand, and stand proud) you've likely come across terms like "The Essential Self," your "Authentic Nature" and your "Intuitive Gifts." The key to pulling these heady concepts into your everyday life is to clear out the thoughts that are clogging your brilliance, and to listen to your body … because your body always knows the truth, long before your brain cottons on.
"And the time came when the risk to remain tight in a bud was more painful than the risk it took to blossom." —Anais Nin
When do you feel electric? On fire? All systems GO? When do you lose track of time, because you're completely fascinated + present? What vocation or mission – practical, or practically impossible – would make you leap out of bed each morning, soar through the day with a smile, and burn the midnight oil with ferocious devotion?
Dunno? Not sure? Have an inkling, but just a faint flicker?
Life coaching is about re-igniting all the flames that have gone out – at work, at home, and everywhere that matters. It's about taking diluted, dusty, discarded dreams and pulling then back into your direct line of fire. It's about turbo-charging your physical energy. It's about telling self-limiting thought patterns to shape up, or ship out. It's about being the best possible version of you for your kids, your spouse, your career, and your community. Mostly, it's about cookies + disco + cashflow + kissing. Or however YOU define personal fulfillment. (Everyone's got their own variation.)
"Thanks again, Jackie … I am just so grateful for your support. I believe our work together has truly helped in my transformation. You are so gifted and insightful it is remarkable." -Beth
During our time together, I'll guide you through some rich + transformative self-inquiry prompts, to help you reconnect with the dimmed-out part of your spirit that's begging to be cranked up + delivered to the world. We'll identify self-sabotaging beliefs (as well as positive, life-affirming ones – it ain't all gloom & doom, I promise!) and unpack repetitive themes of longing, fear + incompletion. Then we'll plot out measurable steps to move you forward – towards a life that fulFILLS you, to the brim.
"Working with Jackie has given me a better set of tools to handle anything life may bring. The amazing thing is, when you use different tools, you get dramatically different results! What an empowering feeling!" -Allison
---
"I worked with Jackie over a four- month period with profound effects. I began to analyze my thoughts about the circumstances and experienced a paradigm shift in how I had previously viewed the problem within that context. This eventually led to a peaceful place of freedom…" -Laura
Choose a package of 4, 6 or 8 coaching sessions – or book a QuickStart Session, for a one-off jolt of possibility.
The Flashbulb
4 sessions :: $798*  Nobody gets in your own way, quite as expertly as you do … which puts you at a distinct advantage, for dissolving those limiting thoughts. Together, we'll identify your self-sabotaging habits, while illuminating + amplifying your pro-active choices. Think of it as a deep-steam cleaning for your internal compass.
Fee: $798*

---
 The Floodlight
6 sessions :: $1100*  Take baby steps (and then bigger steps) towards personal freedom + fulfillment, as YOU define it. Plotting a major career pivot? Want to access your intuitive gifts, as a parent? Or hunting for meaning + purpose, across the board? Your body will flood the pathway with light, if you know how to lean in + pluck out the signals.
Fee: $1100*

---
The Beacon
8 sessions :: $1370*  If your success-blocking thoughts are deeply ingrained, quit blaming your parents, your DNA or your cruel-hearted ex – learn to reframe them, and bid them adieu … so you can be the best possible version of YOU. Rewrite your inner monologue for upward momentum. It's your destiny, after all. And suffering is optional.
Fee: $1370*

---
The QuickStart Session
If you have a highly-specific – and time-sensitive – dilemma that simply can't wait till my waiting list clears out … talk to me. I can often slide in QuickStart Sessions – which last about one hour, with no intake forms or prep work – even when I'm (almost) booked to the brim. Let's STOP the thoughts that are holding you back, from whatever matters most. Right now.
Fee: $210* per hour

---
Schedule Coaching Session
If you are registered for a coaching package or private session with Jackie and would like to schedule your appointment(s) click here.  
---
Interested in Coach Mentoring?
Find out more about my coach mentoring programs and offerings to help you become a better and more confident Coach!