For Coaches . . .
Real Talk about
the Art of Setting Healthy Boundaries in Relationships –
A Dialogue with Master Coaches Jackie Gartman and Indrani Goradia
In this free call, we'll discuss:
The difference between a healthy and unhealthy boundary
The importance of defining your personal boundaries
How boundaries allow us to be more loving, generous and open-hearted
Why compassionate people are best at setting boundaries
How an "empowered no" can create what you want, protect what you have and change what no longer works
New tools to help you and your clients define boundaries in their relationships
This call has taken place.
If you missed it or want to listen to the recording, please sign up here.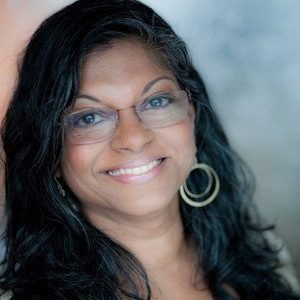 Indrani Goradia is a philanthropist and advocate for women's health and empowerment. She is the founder and visionary behind Indrani's Light Foundation, a nonprofit foundation dedicated to providing solutions to Gender Based Violence.
In 2004, Indrani decided to compete for the first time in an Olympic distance triathlon. While it was extremely difficult, she completed the triathlon as a way to celebrate her 50th birthday. With a similar determination, Indrani is a determined advocate for girls and women.
An acclaimed speaker, author, trainer, coach and activist, Indrani recently addressed the World Women's High Level Development Forum on Women's Health & Development, at the United Nations, New York City, and spoke at the United Way in London, England. However, she is most proud of her roles of wife and mother.
Herself a survivor of domestic violence as a child and young adult, she is a tireless and fearless leader of the mission.