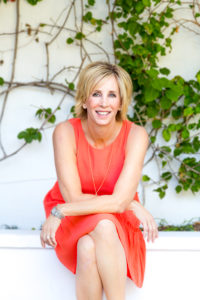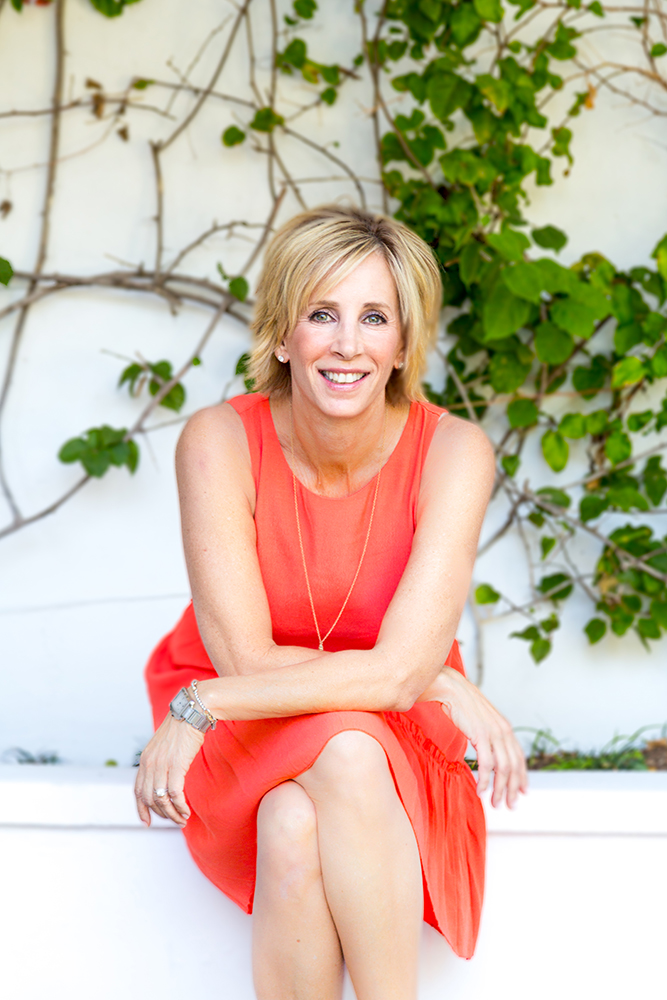 The Essentials: I'm married to my biggest fan. I have two distinctly different yet awesome kids. I adopted a beautiful Portuguese Water Dog, named Luna.
and….
I'm an eternal optimist. I get cranky if I don't work out everyday. I defy you to beat my top Scrabble score. I need a chocolate chip cookie. Weekly. At least. If I wasn't a coach, I'd be…training to be a coach. I tell it like it is. And trust me, you'll love it. If a disco ball is spinning, I'm the first on the floor. I'm head-over-heels in love with my iPad. I take full responsibility for my decisions. 'Cause ownership is power. I highly suggest that you scrap your to-do list. For good.
I wasn't always a life coach + mentor for coaches-in-training. In fact, my official résumé (if I had one) would show a scatterplot graph of gift basket distribution and court reporting sales, among other odd jobs – plus 20+ years of parenting.
Five years ago, I listened to my body for the first time in decades -really listened. Then again, it's pretty easy to tune in when your body is practically bellowing the truth. I was miserable. My job was making me nauseous. The physical symptoms were evident. It was time to tap my true gifts – and transform my innate desire to help people into a career that would light me up from within, like a mega-watt bulb.
"Discoveries are often made by not following instructions, by going off the main road, by trying the untried."
– Frank Tyger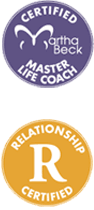 Enter Martha Beck – featured columnist for O: The Oprah Magazine, self-help author extraordinaire, and soul-guide to millions. A yearlong intensive with Martha unfolded into a Master Coach certification, and a chance to train aspiring coaches, using Beck's methodology. Life-changing? Tell me about it. And that was just the beginning. 
These days, I'm an instructor & mentor for newbie coaches who want to stop getting in the way of their own greatness (and start changing lives already!) and a life coach for women who are ready to illuminate their self-limiting patterns, and stride into an ultra-bright floodlight of purpose and meaning – at home, at work, and everywhere that matters.
If you're ready to transform your mind, business + body – and dig into some serious self-inquiry that could sting, just a little – I can guide you towards the kind of life that flows with electric energy + ease – like it's '70s night at the roller rink, and you've got a fresh pair of skates.
"Jackie Gartman is a power coach with a paradoxically gentle touch. You won't find anyone more supportive and sympathetic, but she's also direct, incisive, and quick. The result of this combination, to use a humble analogy, is that Jackie fixes lives like Roto-Rooter fixes drains–she'll take you straight to whatever's blocking your right life, help you scour out the problem, and get your energy flowing freely in the right direction. You'll enjoy her candor, her kindness, and her ability to get quick results. Enjoy!"
~Dr. Martha Beck, New York Times bestselling author and monthly columnist at O: The Oprah Magazine
Why work with me, and not a therapist / acupuncturist / hypnotist / beloved auntie? I'm a seasoned life coach (cracking negative mental patterns is my bread & butter) and I'll serve up the truth from a place of love, humor, honesty and compassion. With consistent coaching & personal dedication, my clients experience transformative results that flow from their inner landscapes into their physical bodies, careers and relationships. It's a beautiful thing to behold. Take it from them.
If your dreams have been diluted by grown-up responsibilities … if your kids have flown the coop, and you're on the hunt for fresh meaning + fulfillment … if you're driven to truly serve your coaching clients, but haven't quite found your corner of the sky … drop me a line, and give me a try.
Because, to quote The Buddha (who was a pretty smart guy, by all accounts):
"Pain is inevitable. Suffering is optional."
What Jackie's Clients Say…
"Jackie Gartman is a master at breaking the bonds of her clients' minds. I had some persistant, engrained negative thinking, and she was able to dislodge my thoughts in order to free me up to live a life of passion and purpose! She has a great combo of being compassionate yet powerful. She cared enough to get me out of my negative story so I could leave that behind and go for my dreams. If you want something to change in your life, work with Jackie, she will transform you!" – Heidi N.
"There are times when confusion and self doubt cloud my ability to see things as they really are. Jackie has the ability to chip away at the shell of false beliefs I wear with her compassionate, yet no nonsense style of coaching. I never question her purpose nor her love for me as a human being. I cherish my time spent with Jackie Gartman." – Donna K.
"Jackie is a phenomenal coach and teacher. She's deeply insightful, smart, funny, and totally honest. I can go into a call with her feeling uncertain, mushy, confused and generally blah and she will pull a magical morsel out of the chaos of my mind that unlocks something so deep that I'm left speechless by how profound it is. How does she do that? I don't know. She's just that good. Jackie makes coaching look easy and feel delicious. Hire her. Immediately." – Jessica S.